Our People
For over 20 years, AMC has invested time and resources into hand-selecting the most knowledgeable affiliates and reputable auctioneers from varying markets around the country. We believe that strong communities cultivate impactful marketing efforts and that this is what makes our auction team unique.
---
Jeb Howell, CAI, AARE
President, Licensed Real Estate Broker & Auctioneer
770-841-9924
After earlier careers as a geologist and real estate developer, Jeb joined the Resolution Trust Corporation in 1990, where he was selected to run the Atlanta office of RTC's auction program, where he was responsible for the RTC's first several hundred real estate auctions in the nation. These highly successful events resulted in the sale of billions of dollars of real estate back to the private sector.
In 1992, he left the RTC to head up the Atlanta office of a national auction firm, where he began a series of regular auctions - The Atlanta Quarterly/ Georgia Statewide Auction - which established a regular "large auction" format for multiple seller/multiple property real estate auctions, and which Auction Management Corporation continued in GA, AL, FL, TN, NC, LA, MS, AR, and SC.
In 1996, he convinced the Atlanta Committee for the Olympic Games to auction off all the remaining assets of the Centennial Olympic Games, in a series of gigantic auctions which spanned a year. He was one of the first auctioneers in the country to utilize the Internet for auction promotions, and co-owned the first national auctioneer web hosting site, Auctionweb.com.
In March of 1998, he started Auction Management Corporation, where he serves as President. His company conducts real estate auctions in all states in the US, and he personally holds real estate and auctioneer licenses in many states.
Starting in 2007, his firm began auctioning excess bank branches for Bank of America and sold over 200 bank branches in almost every state in the continental US. His firm has also auctioned dozens of land tracts, retail and industrial buildings for two large REITS throughout the US.
Jeb has earned the top designations in the auction industry, the CAI (Certified Auctioneers Institute) and AARE (Accredited Auctioneer of Real Estate). He has a BS in Geology from University of Colorado, and an MBA in Real Estate from Georgia State University.
---
Jeff Johnstonbaugh
Manager of Seattle Office, Director of Industrial Auctions
Jeff has over thirty-five years of auction industry experience with live, online and webcast auctions. His career has included every type of Industrial and consumer goods and real estate. Working across multiple platforms and continents Jeff has contributed to the development of live webcast and online bidding software going back to the 1980s including Amazon.com, LiveBid.com, BidSpotter.com, BidLogix and many more.

Auctioneer of 1990 Goodwill Games auctions.

Specialties: Auction marketing, auction merchandising, liquidation consultation, industrial plant dispersals, business liquidations, real estate (both personal and commercial), metal working machinery, trustee sales, food processing equipment, agricultural equipment, construction equipment, medical, biotech, inventory, process equipment, materials handling, vehicles
---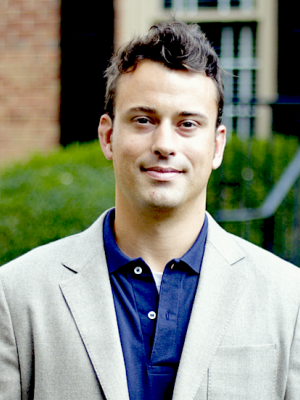 Austin McRoberts
Licensed Real Estate Agent & Auctioneer
404-408-5222
Austin joined Auction Management Corporation in June of 2015 after 10 years of sales and marketing experience including Real Estate analysis, leasing, property management, retail/ office site selection, and build-out management. His primary responsibilities are marketing, auction management, and business development.
Austin is a Georgia licensed Real Estate Agent and has a Bachelor of Business Administration in Real Estate Finance from The University of Georgia. After apprenticing under Jeb and the whole AMCbid team, Austin became a fully licensed auctioneer in the spring of 2017 following graduation from the North Georgia School of Auctioneering. He is currently assisting in deal writing, valuation, ad buying, budget tracking, bidder relations, approval processing, and general auction sales activities.
---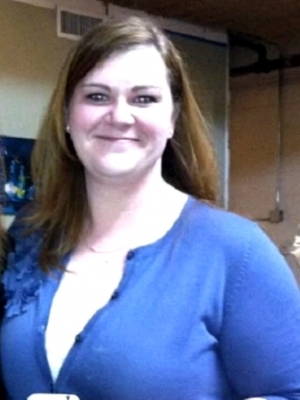 Heidi Googe
Applying the skills she acquired during her formative years in the auction business, Heidi's talents as clerk, project manager, inventory supervisor and catalogue originator of antiques and estate sales continue to inform and further her expertise in all things auction-related. Whether the work relies on the day-to-day or the detail-oriented, Heidi's fastidious attention to quality assurance in every aspect of her duties guarantees a discerning and empathetic approach to clientele as well as the knowledge and the know-how necessary for the protocol of daily operations.
As a 2000 graduate of Mercer University, earning a BA in English Literature and a BA with Honors in Philosophy, Heidi is one familiar and ultimately comfortable with both the demands and the rewards of rigorous coursework. It is through such coursework and her past experience within the antiques trade that her knowledge of auctions has found a foothold in which to stabilize and facilitate her burgeoning interests relative to the trade at large. As a result of joining the team in 2013, Heidi's work with AMCbid has not only benefited its clients through extensive detail-oriented research and response, but also in its endeavors at becoming the leading real estate auction firm nationwide.
---
Chris Fisher CAI, CES
Manager of Florida Office, Chief Appraiser, Licensed Real Estate Agent & Auctioneer
Chris joined the Auction Management Corporation team in June of 2007, where he serves as our Florida affiliate. Chris is a 2nd generation auctioneer who rejoined his family business in 1986 after a 7 year tour of service in the United States Marine Corps. In the 25 years since he has participated in over 3,000 auctions ranging from Real Estate, Commercial Asset Liquidations, Estate Auctions, Vehicles, Firearms, Charity and Antiques & Collectibles. He has conducted Auctions in Florida, Georgia, Michigan, Indiana & New York.
Chris is very active in the Florida Auctioneers Association where he has been elected as Director, Vice President and was the 2008 President of that Organization. He is also a Past Florida State Champion Auctioneer and the 2009 recipient of the Lewis C. Dell Award making him an inductee into the Florida Auctioneers Association Hall of Fame. He has presented several auction related seminars for the FAA. Chris is a graduate of the Certified Auctioneers Institute (C.A.I.) and the Certified Estate Professional (C.E.S.) Courses. He has attended both classes of the Graduate Personal Property Appraiser course. Chris is still active in his family's business as President of Fisher's Auction & Appraisal Services.
---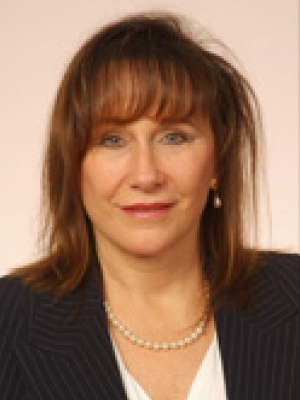 Marsha H. Howell
Licensed Real Estate Broker & Auctioneer
Marsha is a licensed auctioneer and real estate broker. She assists in auction marketing and administration of our auctions. She has been in the real estate business for over 25 years. She began in property management and leasing with Johnstown Properties, then served for over 5 years as regional portfolio manager with Balcor, a national multifamily owner. After several years in new home sales, she moved into commercial leasing and sales for EBC and HQ/ Vantas, both national firms, before becoming Associate Broker with AMC Realty, an Auction Management Corporation affiliate. She works in the Atlanta office of Auction Management Corporation.
---
Taylor McCauley
Licensed Auctioneer & Sales Manager
Taylor McCauley has an innate understanding of customer service and client relations. With over 15 years of experience in customer service and 5 years in the auction industry, Taylor has fused the skills he has learned from these two industries to help take Auction Management Corporation to the next level.
As a professional licensed auctioneer, Taylor has assisted with the liquidation of millions of dollars worth of assets from clients such as G.E. & Rolls Royce. Over the years, Taylor has mainly specialized in heavy industrial machinery, however, he has experience with personal property and equipment from the construction, restaurant, & fitness industries as well. In the coming years, Taylor looks forward to growing his skills on the appraisal & real estate side of AMC, in addition to cultivating his own relationships & partnerships around the country to expand our business.
Taylor is a huge Atlanta sports fan to the core and partakes in recreational sports himself when he has the time. Taylor also enjoys being outdoors, spending quality time with family and friends, and loves traveling the world, learning as much about people and other cultures as possible.
---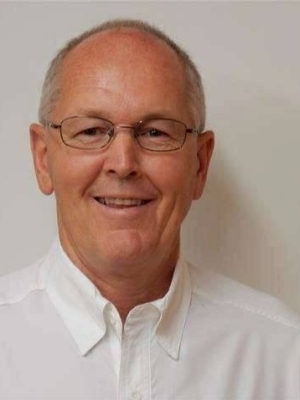 Larry Goff
Licensed Real Estate Broker, Auctioneer & Professional Ringman
Larry is a Real Estate Agent, Auctioneer, and a Professional Ringman with 18 years in the auction industry. His industry experience includes live, online and webcast auctions. His career has included every type of heavy civil, mining equipment, agricultural equipment, personal property and real estate throughout North America.
Specialties: Real Estate (Residential and Commercial), Business Liquidations, Heavy Equipment, Material Handling, Transportation, Vintage Motorcycles, and Specialty Work Trucks.
A native West Virginian, Army Veteran, Fly Fisherman, Runner and Vintage Motorcycle Enthusiast.
---
Don Cotton CAI, CES
Licensed Real Estate Agent & Auctioneer
Prior to entering the auction business, Don served 10 years in the United States Marine Corps and 22 years in U.S. Government security programs for various agencies. Prior to retirement from the U.S. Government, Don obtained his auction licenses and worked part-time, for a local auction company. Immediately after retirement, he obtained his Real Estate Licenses, and also established an Estate Liquidation company. Since 2006, Don has been involved in hundreds of auctions to liquidate Estates, Antiques & Collectibles, Coins & Firearms, Commercial Assets and Real Estate. He has also conducted Benefit Auctions, worked as a Contract Auctioneer and as a Liquidation Consultant.
Don is an active member of the Florida Auctioneers Association, having served for several years on the Board of Directors and as Chair of the Legislative Committee. He was the 2021 recipient of the Lewis C. Dell Award and inductee into the Florida Auctioneers Association Hall of Fame. He is also a member of the Alabama Auctioneers Association and the National Auctioneers Association. Don is a graduate of the Certified Auctioneers Institute (CAI) and the Certified Estate Specialist (CES) programs. He has attended several courses for the Appraisal of Personal Property and maintains compliance with the Uniform Standards of Professional Appraisal Practice (USPAP). Don is licensed in Alabama and Florida as a Real Estate Sales Associate and an Auctioneer. He was recently appointed to the Florida Board of Auctioneers.
---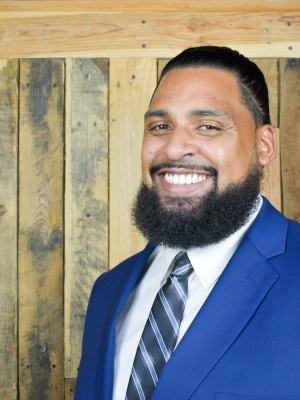 Amir Thompson
Licensed Auctioneer & Sales Manager
Amir has worked in the distribution industry for 17 years where he developed skills to oversee the finalization of an auction. He joined Auction Management Corporation in 2019 and is trained in appraisals, cataloging and removal logistics. While his headquarters are with the Atlanta office, he has overseen a wide array of projects across the United States including structural steel fabricators, restaurants and day spas.

Outside of the corporate auction world, Amir has also been involved in many non-profit events where he has hosted/emceed for the Boundless Impact Agency who specialize in live and virtual auction galas.

Amir graduated from Georgia State University in 2014 with a bachelor's degree in business marketing.

When he is not hard at work, Amir enjoys spending time with his family and watching boxing and basketball and making music with his fellow bandmates.
---
Carla Mardonez
Carla Mardonez joined Auction Management Corporation in 2020. She has managed complex industrial sites for major auctions in Argentina and Canada. Currently, from her home in Comodoro Rivadavia she supports marketing wordwide. She is fluent in Spanish, English and Portuguese and has served as translator for AMCbid and other auction platforms. Among other assignments for Auction Management Corporation, she is the Social Media Manager.

Ms. Mardonez holds business and human resources degrees She is an avid dog lover and has a passion for photography and travel.
---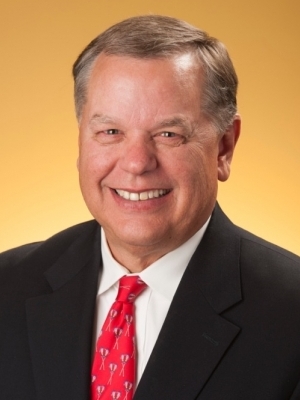 Bruce Bryant
Licensed Real Estate Agent & Auctioneer
Before joining Auction Management Corporation in 2008, Bruce Bryant spent 12 years as an SBA lender with PNC Bank, Zions Bancorp, and Quantum National Bank. He specialized in real estate and business acquisition finance throughout the Southeast. He was a founding member of the Georgia Lender's Quality Circle (www.glqc.org – the association of SBA Lenders in Georgia) and served as Chairman from 2005-2006.
Previously, Bruce was in the development and construction business specializing in multi-family properties. He owned and operated a full service real estate company that developed office buildings, apartments, and cluster homes in Metro Atlanta from 1980 until 1996.
Bruce has been on the Support Faculty at Kennesaw State University since 1992 where he has taught both graduate and undergraduate real estate classes. He has been selected as the Outstanding Support Faculty of the Year in the Coles College of Business three times. Bruce earned a B.A. from Vanderbilt University and a M.S. in Real Estate and Urban Affairs from Georgia State University.
Currently Bruce is on the Advisory Board of the Atlanta Neighborhood Development Partnership (One Home Makes a Difference). Previously he was on the Board of Directors and Membership Chair for the Atlanta Chapter of the Risk Management Association (2011-2013).
Bruce has coached "way too many" youth sports teams and is actively involved in the Westminster Schools Alumni and Athletic Associations where he is currently on the Alumni Board and a community coach for the lacrosse team. He and his wife, Jan, have three children.
---
Rickey Heaton
Licensed Real Estate Agent & Auctioneer
Rickey joined J. Duncan and Associates, Inc. in November 2004 after 15 years of sales, marketing and buying experience in the Retail, Technology Staffing, Advertising and Tobacco industries. His primary responsibilities are account management, new business development and sales. Rickey is a South Carolina licensed Real Estate Agent. He has a B.S. in Political Science from Presbyterian College.
---
Amy White Reeves
Licensed Real Estate Broker
Amy is a licensed Real Estate Broker in North Carolina. She has been in the real estate business since 2006 in Southeastern North Carolina. She is a licensed pilot. She received her undergraduate degree from The University of North Carolina at Wilmington where she majored in Elementary Education. She is currently working towards her Master's Degree in Instructional Technology from the University of North Carolina at Wilmington.
---
Jeffrey D. (Jeff) Duncan
Before Jeff entered the auction business, he spent eight years in the banking industry. After working three years with a southeastern regional auction firm he formed Palmetto Auction & Realty, Inc. As the business expanded, he formed J. Duncan & Associates in an effort to provide that same service to clients throughout the Southeast. After working on a cooperative basis for several years with Auction Management Corporation, he joined the firm as President and Broker of the Carolina division, in Clinton, SC.
Jeff is a graduate of Clemson University and South Carolina Bankers School. He also holds the CAI (Certified Auctioneers Institute) designation, as well as the Accredited Auctioneer, Real Estate (AARE) designation, held by only a small number of auctioneers throughout the United States and Canada. Jeff's responsibilities include business development, company management, and client services. His experience includes auctions for the US Small Business Administration, Business Development Corporation, GE Capital Small Business Finance, attorneys, estates, and individual property owners. After serving in the South Carolina House of Representatives, Jeff was elected in 2010 to serve as US Representative for South Carolina's 3rd Congressional District. He has divested himself of the auction business, and will remain on hiatus as long as he is a US elected official.
---
Timothy E. Tise
Tim joined the Atlanta office of Auction Management Corporation, after 24 years in the development and marketing of residential and condominium communities. He served as President of Realty Marketing Corporation and Vice President of Realty Development Corporation, where he developed and sold over 2,500 new homes and condominiums. Tim is a Georgia licensed Broker and Auctioneer. He has a B.S. from University of Tennessee, a Masters in City Planning from Georgia Tech, and a Law degree from Woodrow Wilson College of Law. Tim is a licensed Private Pilot.